Experience Excellence at Our New Fulfilment Centre
Strategically Located Fulfilment Centre
Is your current stock placement inconvenient for your Dublin-based clients? Or have your existing premises reached maximum capacity? Our state-of-the-art warehouse and logistics centre is conveniently situated just off the N7 boasting connections all over Ireland and ease of access all over Dublin.
We offer both short-term and long-term storage solutions, alongside top-quality inventory management. Moreover, our urgent, same-day courier delivery service extends throughout Dublin and its environs.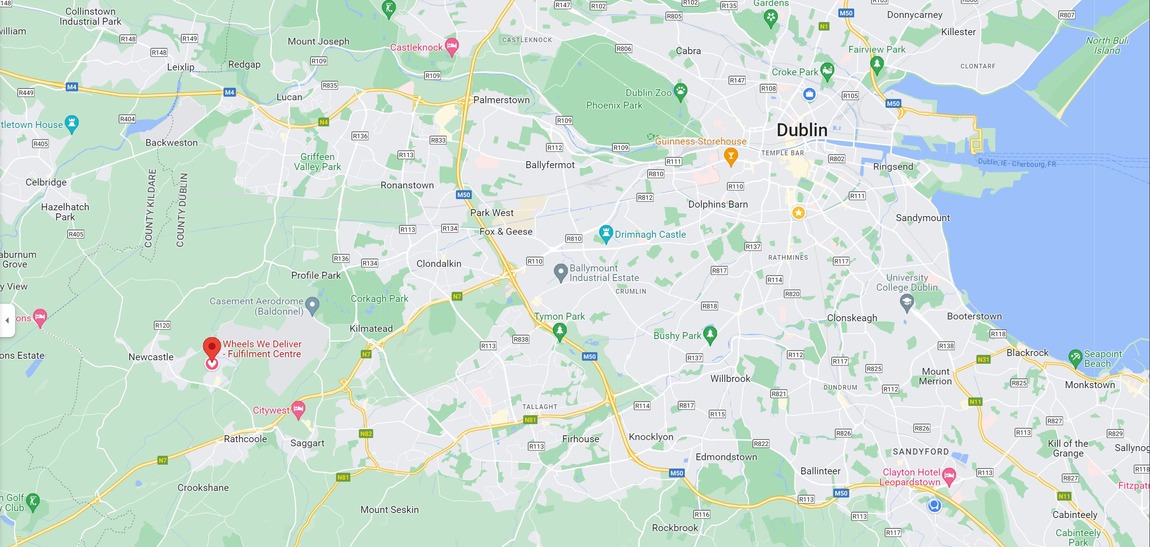 Integrated Pick and Pack Services
Spanning over 20,000 square feet, our Dublin warehouse is equipped to store a wide array of products.
We understand the importance of a branded and unique unboxing experience. Our fulfilment centre offers tailored packaging solutions to enhance your brand's presentation and leave a lasting impression on customers.
National Expert Courier Fleet
We offer seamless national and international shipping solutions to and from Dublin, connecting your business to a worldwide customer base while ensuring timely and cost-effective delivery options.
Our specialised fleet of couriers will enable you to avail of nationwide same-day shipping alongside our dedicated logistical expertise no job will go unanswered.
State of the Art Secure Facility
Our security systems are ideally placed to protect your stock and your interests. Equipped with 24/7 local and remote CCTV monitoring alongside professionally vetted security teams offer the storage of medical devices, products and equipment including printers and trade show stands. We also provide 24/7 access for your field staff inside and outside of standard business hours.
Secure high-end medical and specialised product rooms in our facilities offer you the peace of mind to operate your business without hassle.
Dedicated Customer Support
We believe in providing exceptional customer support to both you and your customers. Our Dublin team is available to address inquiries, resolve issues, and ensure a positive experience for all parties involved in your fulfilment process.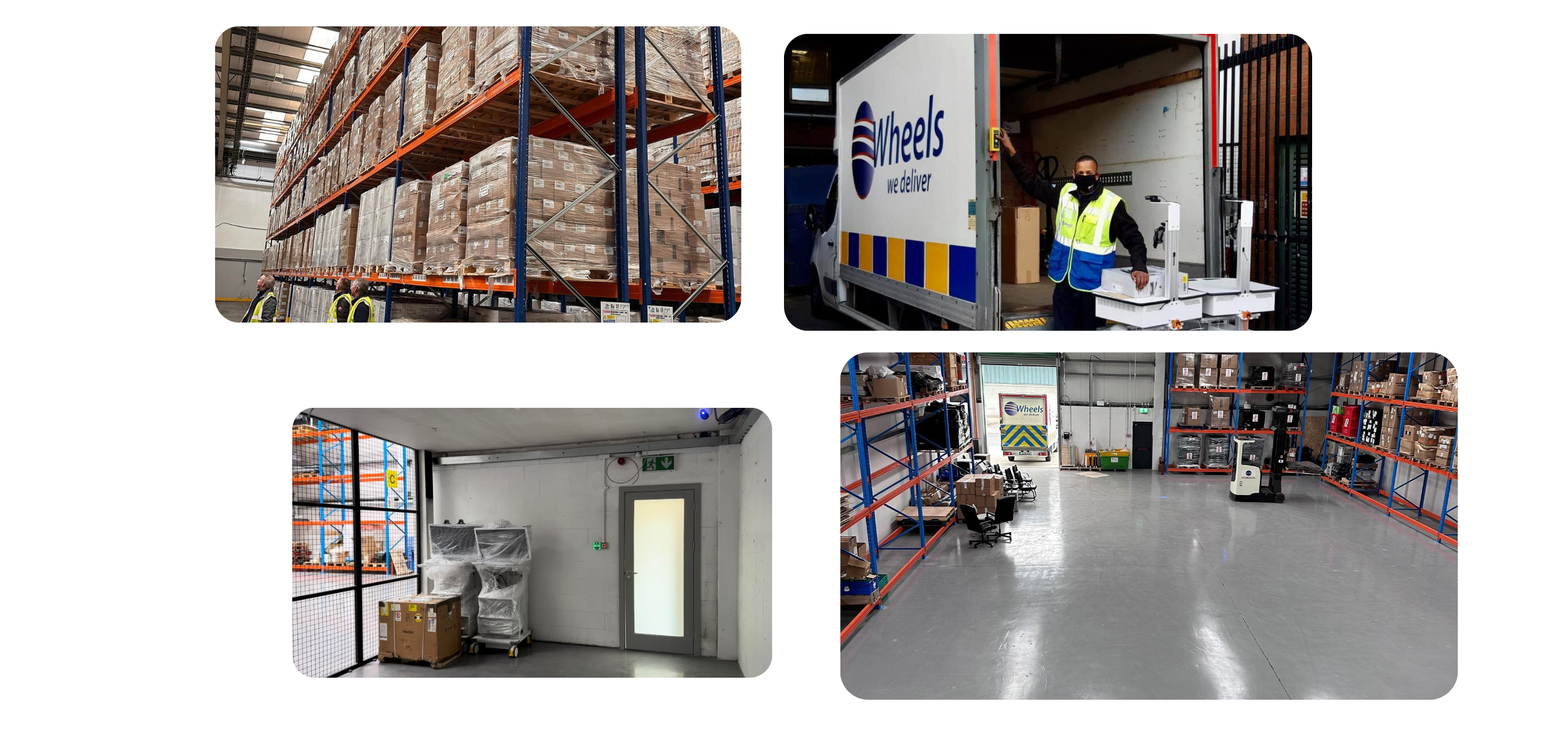 Efficient Storage Facilities 
We work by a long-standing philosophy — keep it simple and be consistent. In our industry no one likes surprises! We provide flexible solutions for our clients in Dublin, nationwide and across the globe.
Our purpose-built Distribution Centre has the capacity for any demand. With 15,000 pallet spaces in our fulfilment warehouse, we are ready to onboard clients without delay.
At any point throughout your enquiry, we would encourage you to visit our fulfilment centre.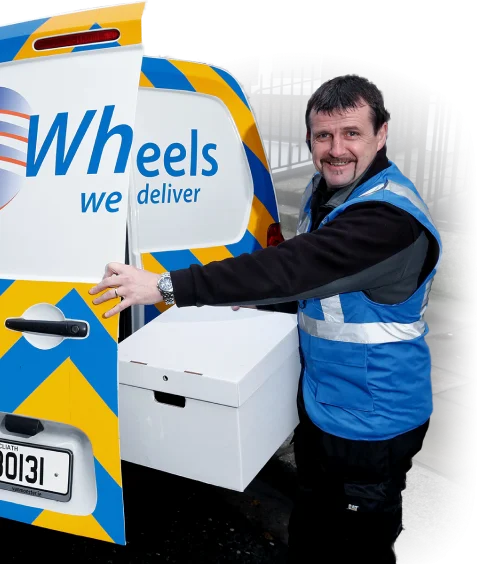 Why choose Wheels We Deliver?
We're a future-facing logistics company — based in Ireland, with a truly global outlook

Global partnerships
We can call on a global supply chain network

Vast range of solutions
From heavy goods to delicate white glove service

Leading through innovation
We're always moving forward

Driven by quality and speed of service
Rapid delivery with no compromise

Customer-focused
Tell us your needs and we'll listen — 24/7

Technologically built for today and tomorrow
Always ready for what's round the corner
Get in touch!
Let us know how we can help and one of our team will get back to you.