It's about time
Time is your most valuable resource, so don't waste it. We're fully committed to making sure your package gets from A to B with no fuss, and on time. Leave it in our hands and we guarantee quicker delivery in Dublin, nationwide and overseas than our competitors.
And with real-time end-to-end tracking, you won't spend any time worrying.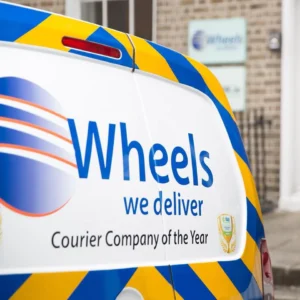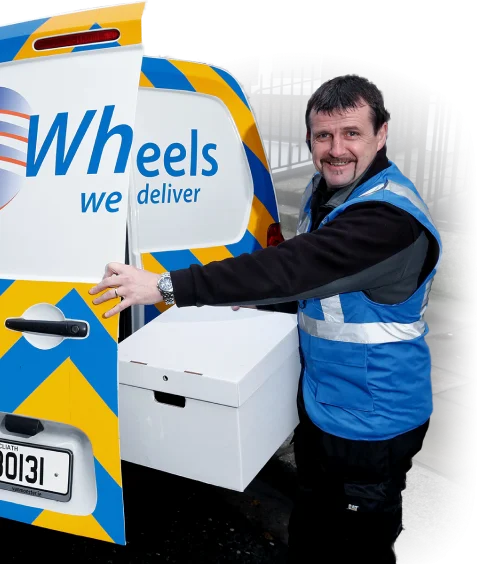 Why choose Wheels We Deliver?
We have your city, your country and the world covered. We're ready to move your goods, and we're always moving with the times

Trusted and experienced
Reliable service since 1986

Leading through innovation
We're always moving forward

Driven by quality and speed of service
Rapid delivery with no compromise

Flexible and reliable
We'll always have a solution

Customer-focused
Tell us your needs and we'll listen — we'll make it easy for you

Technologically built for today and tomorrow
Always ready for what's round the corner

Large fleet
One of Ireland's largest fleet of same day delivery vehicles
Get in touch!
Let us know how we can help and one of our team will get back to you.