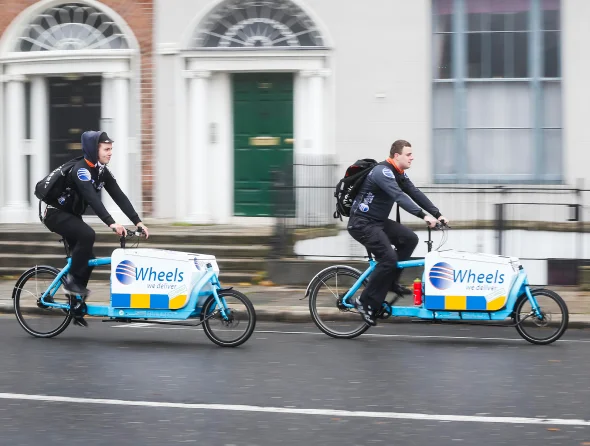 Bicycle and cargo bike
We operate Dublin's largest fleet of cargo bikes — for no-fuss, eco-friendly navigation through our busy city streets. After launching our cargo bike service in 2013, we have dramatically reduced our carbon footprint. And with congestion an ongoing issue in the capital, it's an efficient and carbon neutral alternative to cars and vans.
Motorcycle
We have one of Dublin's biggest motorcycle fleets, dedicated to covering all corners of the city faster than the competition. Our fully uniformed, high-visibility bike couriers are all equipped with the latest handheld PDA technology to provide real-time signatures.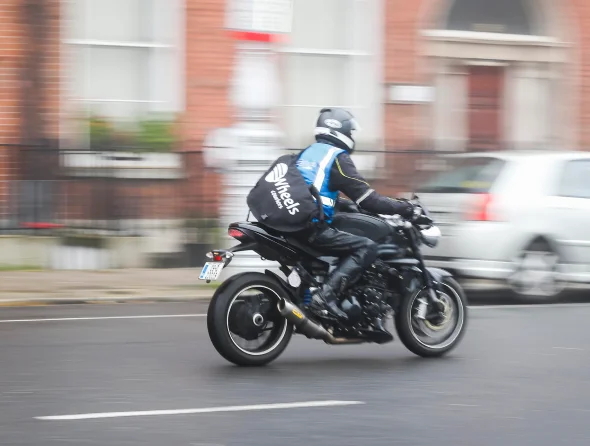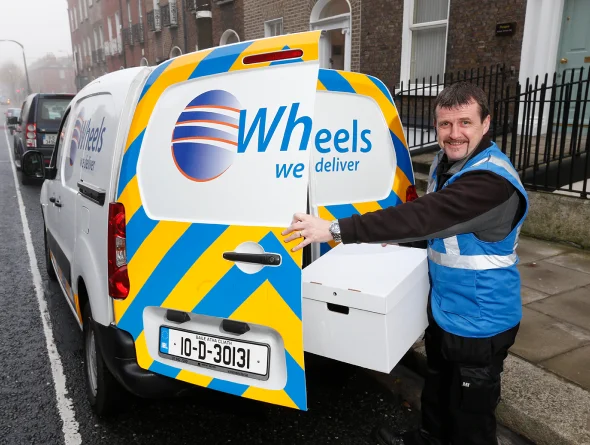 Midi-van
When we need a little size upgrade from a bike, we opt for our midi-van service. Our Wheels-branded midi-vans will take care of all our parcel and carton deliveries. They may look small, but there's more room inside than you think!
Large van
When a smaller vehicle just won't do, we have a fleet of large vans that can handle bigger loads, up to a maximum of four pallets. As well as our reliable door-to-door service, you can also hire one of our large vans on a short- or long-term contract — and it comes with one of our highly experienced drivers.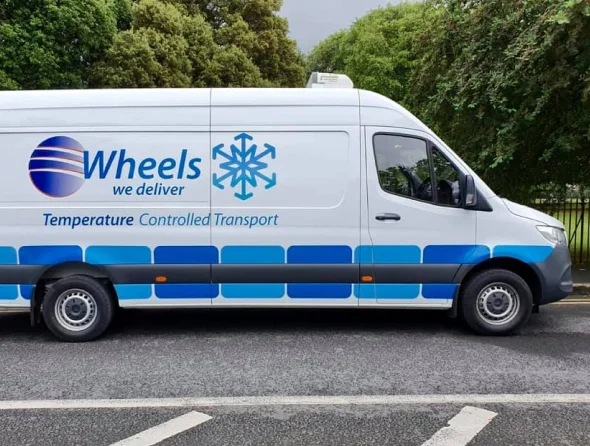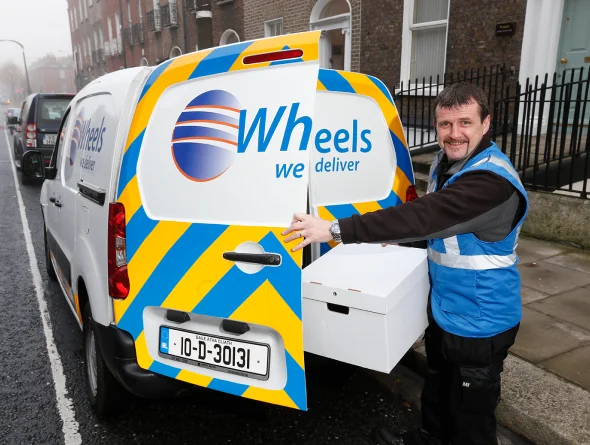 Truck
We also have a large fleet of trucks for bigger jobs — with industry leading service on nationwide deliveries. Our trucks can handle one pallet that needs a tail-lift, or a full 24-pallet, 40ft load, so we'll have you covered. And if you need us for more than one big job, you can hire one of our trucks on a short- or long-term contract — and it comes with one of our expert drivers.
Tailored bespoke solutions
Our list of customised options for transport and logistics solutions is as lengthy as your imagination. If you have a logistical problem in mind, come to us and we'll work it out for you in a personalised plan.
Vehicles branded with your logo/branding

Short- and long-term driver hire

Many other custom solutions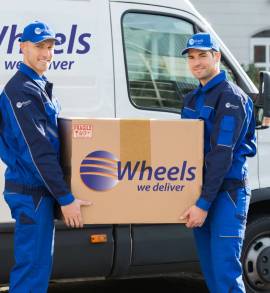 Want more information?
Contact our team today
We'd love to hear from you