GOING THE EXTRA MILE — SAFELY
When health is a priority
We provide highly specialised logistics solutions for the healthcare, medical and pharmaceutical sectors — with a high priority on safety and rapid delivery. Wheels is the most trusted name in transporting life-saving medical devices all over the country, with a highly complex supply chain built over years of excellence in client service. We are continually developing and innovating — ensuring we deliver safely and on time.
Delivering highly complex solutions for the medical sector
We have decades of experience serving the high-profile medical sector in Ireland, creating bespoke solutions for a vast range of transportation needs. What you get with Wheels service:
ISO 9001:2015 accredited

GP and hospital collection and delivery service
Sterile, hygienically lined vehicles
GDP and DGSA awareness-trained drivers
Short- and long-term tailored solutions to meet your individual requirements
Vastly experienced, qualified team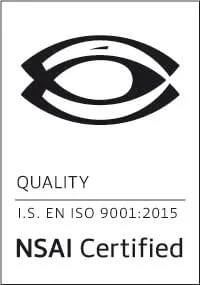 Why choose Wheels We Deliver?
The highest level of client service when every second counts.
Trusted and experienced
Reliable service since 1986
Specialist fleet
Specially adapted vehicles
Highly trained personnel
Your order is in safe hands
Vast range of solutions
From heavy goods to meticulous medical device handling
Driven by quality and speed of service
Rapid delivery with no compromise
Nationally and internationally connected
Part of a highly complex supply chain
Get in touch!
Let us know how we can help and one of our team will get back to you.