Part of a healthy global supply chain
Wheels We Deliver is a trusted name in medical transport services both domestically and internationally. We often think beyond our core services to offer customised logistics solutions. From transporting patient records and samples, to delivering PPE and providing mailroom services, we can provide a package that's tailored to your requirements. 
Always thinking beyond the basics
If our core medical services don't quite fit your brief, let us create a customised solution for you. At Wheels We Deliver we guarantee:
Reusable Invasive Medical Devices (RIMD) transportation throughout Ireland, including short- and long-term projects tailored to your needs
Sterile, hygienically-lined vehicles
DGSA-trained drivers
DGSA-trained drivers
GDP-trained drivers
Project and contract based services available for movement of medical samples or machinery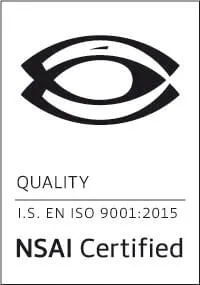 Why choose Wheels We Deliver?
The highest level of service for clients in the medical sector service — customised to your precise requirements.
Trusted and experienced
Reliable service since 1986
Vast range of solutions
Meticulous medical device handling
Specialist fleet
Specially adapted vehicles
Driven by quality and speed of service
Rapid delivery with no compromise
Highly trained personnel
Your order is in safe hands
Nationally and internationally connected
Part of a highly complex supply chain
Get in touch!
Let us know how we can help and one of our team will get back to you.