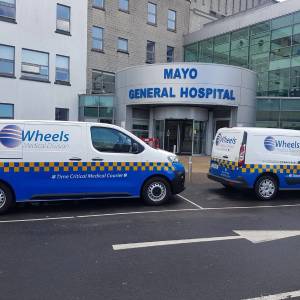 WheelsWeDeliver is proud to announce our participation in the SEAI EV Commercial Fleet Trial 2023, organised by the Sustainable Energy Authority of Ireland (SEAI) and run on behalf of Zero Emission Vehicles Ireland. This innovative pilot scheme provides businesses with the opportunity to test a battery electric vehicle (BEV) for up to one year, and we couldn't be more excited to be on board.
Our involvement in this trailblazing initiative will enable us to assess the suitability of new EV van models, such as the Toyota Proace EV van, for our fleet. In addition, we'll gain invaluable insights into how electric vehicles can positively impact our operations, reduce costs, and lower emissions. This hands-on experience will play a pivotal role in shaping our EV investment strategy in the months and years to come.
The trial kicks off in the first quarter of 2023, and the insights we gather will also support the SEAI's mission to promote the adoption of zero-emission vehicles across Ireland. As a key element of the country's climate action plan, transitioning to sustainable transport is of the utmost importance. Real-world data on the Toyota Proace EV van's performance will empower SEAI to better understand the challenges and opportunities of EV adoption in the business sector. This knowledge will ultimately help develop effective policies and support systems that will drive the move towards low-carbon transport.
At WheelsWeDeliver, we are thrilled to contribute to a cleaner, greener future for Ireland and to continuously improve our white glove delivery services with a focus on sustainability.